AUSTIN, TEXAS CHAPTER
SITE MAP
Our chapter strives to promote greater understanding and appreciation of Wicca, through
through social and educational activities, in the greater Austin area. Currently we're focusing
on our New Beginnings Pagan Women Recovery Support Group and WICI Membership.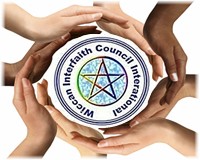 ---
New Beginnings Pagan Women Recovery Support Group
Dictionary.com : Religious Bia Against Paganism?
---
AUSTIN WICI 2017 ACTIVITIES:
New Beginnings Pagan Women Recovery Meetings
Our Pagan Women Recovery Support Group meets in NorthWest Austin.
This meeting is open to Pagan, Wiccan, and Heathen women who are
seeking recovery from alcohol/substance abuse or behavioral addictions,
in themselves or in a loved one.

Interested in attending? ~ Contact: AustinWICI@live.com or NBPaganRecovery@gmail.com

NewBeginningsPaganRecovery.weebly.com

NOTE: All Pagan Recovery contact information and meetings are PRIVATE, to protect
the anonymity and confidentiality of participants and those making inquiries.
---
Please visit our DICTIONARY.COM page for information on this issue of religious bias in the media.
---
Home ~ Membership ~ How Can I Help? ~ Contact Us
Copyright, 2006 - 2017 * Wiccan Interfaith Council International - New Beginnings Pagan Recovery. Incorporated as a 501 (c)(3)non-profit religious,
educational, and charitable organization, on November 1, 2007, and in the state of Indiana and Texas, USA. Intent to publish, post, edit, share or copy
any information, graphics, and/or WICI-New Beginnings logos from the Wiccan Interfaith Council International website in ANY format (printed forms,
digital copy/transfer, emails, text, or Tweet) is strictly forbidden. Any attempt to forward and/or use (by any group, organization, or individual) is
considered misleading, unethical, and is not condoned by the Wiccan Interfaith Council. Permission to copy and distribute must be obtained in writing
from the WICI Council Board of Elders.