CONTACT US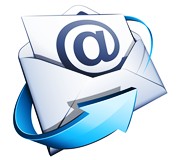 SITE MAP
Sign up for our WICI BULLETINS

A great way to keep informed of Chapter and Committee Activities!




create form

Interested in joining?
---
To Contact the:
INTERNATIONAL OFFICE :

Central Texas area of Copperas Cove * Austin * Killeen
wiccaninterfaithcouncil@hotmail.com

CENTRAL TEXAS CHAPTER :

AustinWICI@live.com

NEW BEGINNINGS PAGAN WOMEN RECOVERY CIRCLE:

NewBeginningsPaganRecovery.weebly.com

NBPaganRecovery@gmail.com

MEMBERSHIP ~ SPONSOR INFO ~ GENERAL QUESTIONS:

Wiccaninterfaithcouncil@hotmail.com

We're also on Facebook and Twitter : @wiciorg
---
Home ~ Membership ~ How Can I Help? ~ Contact Us
Copyright, 2006 - 2017 * Wiccan Interfaith Council International - New Beginnings Pagan Recovery. Incorporated as a 501 (c)(3)non-profit religious,
educational, and charitable organization, on November 1, 2007, and in the state of Indiana and Texas, USA. Intent to publish, post, edit, share or copy
any information, graphics, and/or WICI-New Beginnings logos from the Wiccan Interfaith Council International website in ANY format (printed forms,
digital copy/transfer, emails, text, or Tweet) is strictly forbidden. Any attempt to forward and/or use (by any group, organization, or individual) is
considered misleading, unethical, and is not condoned by the Wiccan Interfaith Council. Permission to copy and distribute must be obtained in writing
from the WICI Council Board of Elders.